Posted: 1st Feb
One of the main perks of a touring holiday is the ability to escape the real world and connect with mother nature. However, this doesn't mean you need to leave all luxuries behind and rough it. Gadgets have always gone hand in hand with outdoor holidays and today there are many high-tech ones which you may not even know exist.
From the ultimate light to portable stoves, our experts have compiled a well-rounded list of gadgets which can be found at our show and will help make your touring holiday a little sweeter.
Clever lighting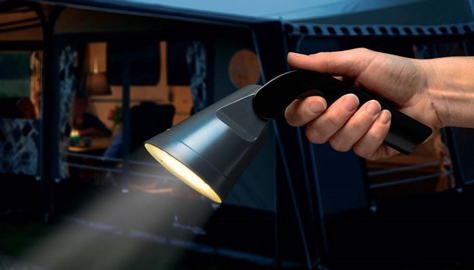 Why take three lights when you only need one? TripLight is a versatile light which can be clicked onto tent poles, used as a torch or even a table lamp – when purchased with a table stand. It is the perfect light to take with you on your next adventure and will help you avoid the dreaded trip in the dark.
Pop over to Isabella International Camping at stand 2009 to find out more.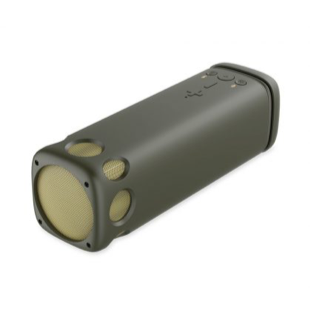 Or, enjoy your favourite music whilst gazing up at the stars with the Bluetooth Portable Speaker and torch – a clever 2 for 1. Just remember to keep the music down to avoid disturbing the wonderful wildlife which surrounds you. Speak to the experts over at Falcon Technology to find out more about this impressive piece of kit.
Versatile portable stove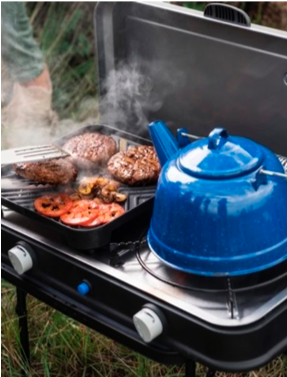 Keep your meals tasty with the 2-cook 2 pro deluxe. A sturdy, lightweight portable stove which is the perfect replica of your hob at home. Test your alfresco cooking skills by grilling some burgers whilst making the perfect cuppa. Cadac experts will be available at stand 2001a to discuss the features further.
Portable Powerpack
With the ability to charge your phone, smart watch, cameras and much more this is a tech accessory you will be glad you packed.
The Powertraveller Sport 25 Pro sold by PJ Outdoors is a brilliant one for camping as it's fully protected from dust and can be submerged in 1m of water for up to 30 minutes.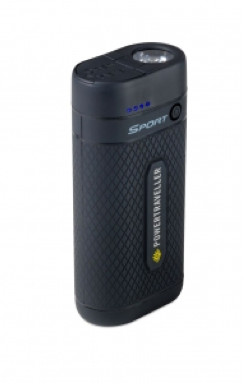 Make sure to pop down to our show on 6-9 February at SEC, Glasgow and speak to the experts who will make sure you have everything you need for a perfect touring trip without overdoing it.
To book your tickets click here