Posted: 4th Feb
With the January blues over, summer holidays are at the forefront of the mind for many. But, with the cost of trips abroad on the rise and the uncertainty of Brexit raising questions on how best to travel abroad, many are looking at their own country for a break.
The Scottish Caravan, Motorhome and Holiday Home Show will be pitching up at the SEC, Glasgow on 6 – 9 Feb. With a recent study by Cambridge and Counties Bank predicting that 72% of brits will ditch international holidays for domestic getaways in 2020, this year is all about exploring the amazing locations right on your doorstep.
Many travel from all around the world to take in Scotland's natural beauty, rich wildlife and bold heritage. And with all of this only a drive away, Scots are truly gifted with the most spectacular "staycation" opportunities.
The sky is the limit for where you can go and what you can do, especially when travelling the length and breadth of the country on wheels. While you can explore the country's hidden gems on land, Scotland also boasts some of the world's greatest islands. VisitScotland are celebrating a year of Coasts and Waters for 2020, so what better excuse to get out and explore some of the amazing and unique spots Orkney and Shetland have to offer?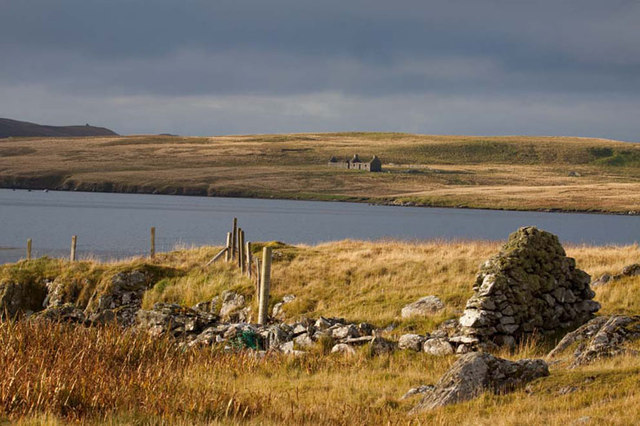 The Northern Isles are unmatched when it comes to stunning scenery and tranquil charm, and if you've got your own campervan, caravan or motorhome, you can spend weeks on end exploring their many spectacular sights and hidden secrets.
Steeped in history, Shetland and Orkney are a must visit for those keen to discover Scotland's rich heritage. From travelling back in time visiting the neolithic village of Skara Brae and Italian Chapel, to spending a day in one of the fantastic museums such as The Shetland Crofthouse Museum and Scalloway Museum, you'll never be short of things to do. The Isles also claim some of Scotland's most beautiful beaches. So, if you're lucky enough to get some Scottish summer sun, a trip to one of the islands' golden sand and blue-water beaches is a must.
Campervanning, caravanning and motor-homing gives you the ability to create your own adventures, on your terms, and the Northern Isles are the perfect destination waiting to be explored. Both Shetland and Orkney have multiple mainland and island camping and caravanning sites to host you along the way, where you can hook-up and rest before setting off on your next escapade.
As well as ports in Kirkwall, Lerwick and Stromness, North Link Ferries run daily ferries straight from Aberdeen to Orkney and Shetland. With these easy ferry links, you're free to set off on your own adventure in your home on wheels once you hit land. With a direct ferry link and an endless list of places to visit in your motor, not even the seas can stop you from exploring the beauty of Scotland.
If you're planning your next staycation and looking to explore some of Scotland's amazing islands to celebrate the year of coast and waters, why not explore some of the Northern Isles offerings on wheels? NorthLink Ferries will be heading to The Scottish Caravan. Motorhome and Holiday Home Show, along with over 200 of the UK's best touring brands, to give visitors all the advice and inspiration they need for their next getaway.
To book tickets to the Scottish, Caravan, Motorhome and Holiday Home Show and for more information, please visit - https://www.caravanshowscotland.com