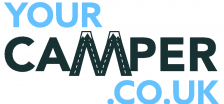 Welcome to Your Camper, purveyors, creators, and designers of quality customised Volkswagen Transporter Campervans to accommodate all budgets and tastes. Whether you choose one of the vans we have available or have our team source and have one converted for you, we will make sure you never look back.
We carry one of the largest stocks of Volkswagen Transporter Campervans in Scotland at various price points; have a look through our website to explore the diverse range which have undergone hand built bespoke conversions that are ready to be put to the test. Alternatively, give us a call or drop us an email, and we will work with you to find something that suits your needs.
Based in Glasgow, Scotland, we will take care of the very first stage of the process right through to the last. In short, with just a chat with us, we will make sure you secure your dream customised travelling vehicle.
In short, it is our job to make it as smooth and easy for you to acquire a vehicle which strikes the perfect balance between style, luxury, and practicality while making sure that each and every penny you spend meets its full potential.
Get in contact with Your Camper