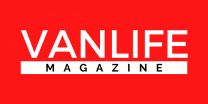 Vanlife Magazine is the #1 inspiration to live location independent and travel full- time. The magazine is powered by our community of full-time vanlifers and passionate weekend warriors.
Discover, connect and share experiences with one of the most diversified and inclusive community of vanlifers from all around the world, people that share the passion of exploring on four wheels. Or more than four wheels.
Stay in the loop and subscribe to Vanlife Magazine's free newsletter. You'll get updates about new products, articles, contests, and get the chance to win one of our giveaways. How about a free campervan trip or some gear to upgrade your home on wheels?
Thanks to our partnerships with leaders in the campervan and travel industries, we bring you the ultimate vanlife experience.
Photo credits, L-R: Jack Frost, Alex Azabache, BalkanKampers, Daniel J. Schwarz, Daniel J. Schwarz, Drew Bernard, Hilary Bird, Mitchell Orr
Get in contact with Vanlife Magazine