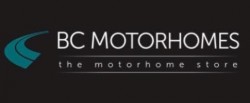 Welcome to BC Motorhomes – the motorhome store!
About us
BC Motorhomes are proud to be a family run business owned by Calum Watson. Based in Ayrshire, Scotland, Calum Watson, has worked hard with the BC Motorhomes team to establish the business as one of the fast-growing motorhome dealerships in Scotland.
Motorhomes are Calum's biggest passion and with his extensive experience and knowledge in both Sales and Aftersales his vison is to provide his customers with an outstanding and personal services to all his customers. We offer a wide range of sales and aftersales services for motorhomes in the West Coast of Scotland.
BC Motorhomes Sales
We have a stock of over 120 top quality new and pre-owned motorhomes in stock which have been carefully hand selected by our experienced team and can delivered anywhere in the UK. Our main franchises including Wingamm UK, Auto-Sleepers Ltd, McLouis Fusion, Adria and Carthago.
Free UK Delivery
Seen a motorhome you like but worried about travel? We have got you covered with BC Motorhomes Free UK Delivery.
BC Motorhomes After-Sales Care
Looking for Motorhome or caravan servicing? BC Motorhomes is dedicated to our After Sales and customer service. Our ongoing services provide an affordable solution to ensure your motorhomes maintenance is how it should be to keep you on the road. We have a great team of experienced mechanics and technicians that will take care of your beloved motorhome.
BC Motorhomes Mobile Motorhome and Caravan Repair Service
Do you need your motorhome or caravan serviced but cannot get to us? BC Motorhomes can come to you! We can facilitate servicing and habitations repairs on your motorhome or caravan wherever you are.
Try Before You Buy
Looking to try before you buy? At BC Motorhomes, we understand the thrill and excitement of the motorhome world, but we also appreciate the commitment involved in making a purchase. We understand this is not always an option so we have introduced motorhome rentals so you can have the best of both worlds!
Not only does it allow flexibility as you hand the motorhome back, but it is a great way to 'try before you buy' if you are considering purchasing a motorhome. We have got a fantastic range available and you can try different brands, berths, and layouts to see which you prefer.
BC Motorhomes Rental
Our McLouis Motorhomes rental fleet available from 1st March – 31st October. Do not let owning a motorhome stop you from living a life without limits - come along to BC Motorhomes and take one of our rentals off on your very own adventure!
BC Motorhomes Accessories and Parts Shop
Great choices at great prices!
Our BC Motorhomes shop is situated within our showroom in Ayr. We have 1000s of accessories you need to ensure you enjoy your Motorhome or Caravan to the full. We also stock parts and spares to keep you on the road that little bit longer!
Get in contact with BC Motorhomes