Stand Number: P477
FinanceHoliday HomesMisc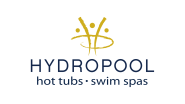 Hydropool Scotland has a 14 strong team of product specialists, installers and engineers here in Scotland, we are best placed to find you the right hot tub and look after you in the years to come. Out of 31 Hydropool dealers in the UK and Ireland Hydropool Scotland are proud to be number 1.
Our Glasgow and Dundee showrooms are the biggest and best in Scotland, with at least 20 spas on display and open 7 days a week. We are passionate about quality, workmanship and customer service and offer our unique price promise, find the same hot tub for less elsewhere and we will match it!
Our stock levels are one of the highest in the industry, meaning that we can deliver your new hot tub faster than any other hot tub brand.
Hydropool hot tubs and swim spas are designed and manufactured in Ontario, Canada. Intended for hydrotherapy, wellness, family fun and fitness use, all products have been extensively researched and developed alongside professional physiotherapists, athletic therapists and athletes.
Our hot tub customers are often buying a hot tub for the second time – people who have owned another brand and have had high running costs, parts have failed or they are wanting to upgrade. A huge advantage of Hydropool is their patented Self-Cleaning technologies. 100% of the water is cleaned every 15 minutes, thanks to the exclusive HydroClean floor vacuum, surface skimmer and pressurised micro-filtration. And with the option of UV and Ozone via our exclusive HydroClear Purewater system, you could use fewer chemicals than a traditional hot tub too.
Hydropool is committed to minimising and neutralising its carbon emissions. Initiatives such as lean manufacturing, supporting environmental projects and their tree planting program are constantly reducing the size of the brand's carbon footprint. By constantly developing energy efficient technologies in their hot tubs and swim spas, such as the HydroWise Thermal Shield, minimal heat is lost from the water – which is really good news for running costs too!
We believe that the technologies used by Hydropool in their products alongside their 40+ years of experience make their hot tubs and swim spas the very best you can invest in.
New from HYDRO POOL SCOTLAND
Welcome To Hydropool Scotland! The World's Only Self Cleaning Hot tubs & Swim Spas. Whether you are looking for a hot tub to relieve stress and ease pain or a swim spa for keeping active, our team of spa experts is your perfect place to begin. Hydropool Offers 3 Great Award Winning Hot Tub Collections! Signature Self Cleaning and Serenity Our Signature Self-Cleaning Collection provides the ultimate in luxury, comfort and massage. Our Serenity Collection features sleek lines and a stunning cabinet. Hydropool Offers 3 Great Award Winning Swim Spa Collections! Executive, Aquatic or Play? Find the perfect swim spa for you and your family…
Get in contact with HYDRO POOL SCOTLAND
24 Portman Street
24 Portman Street
United Kingdom
G41 1EJ
0141 343 8220
Plan your great escape with the biggest brands in one destination