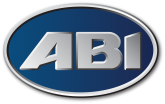 We're all searching for a little more sanctuary these days. Happy places where we can do what really matters and spend quality time together or retreats where you can savour the simpler delights of Great British adventures. If you're looking for a place to hide away and cherish life's smaller pleasures, then look no further than an ABI.
We meticulously craft every detail of our holiday homes to help you appreciate what matters. Whether you seek somewhere to share laughter with loved ones, or savour summer sunrises, there's an ABI designed with your peace and happiness in mind.
We believe every bit of an ABI has the potential to make your time away special. From extra insulation that means you can relax whatever the weather, to comfier beds for fresher mornings, we know little things make a real difference to your break – it's why our holiday homes are so unique.
Every millimetre, feature, even something you might never see, gets our full and undivided attention. Calling upon over 45 years of expertise, we devote thousands of hours to the design, build and craft of each ABI.
From the perfect introduction to a truly incredible way of life, to the absolute pinnacle of luxury and quality, you're certain to find a holiday home that feels so perfect it's like it was designed just for you.
Discover a happy place of your own with ABI